Van Shuttle Rental in Manila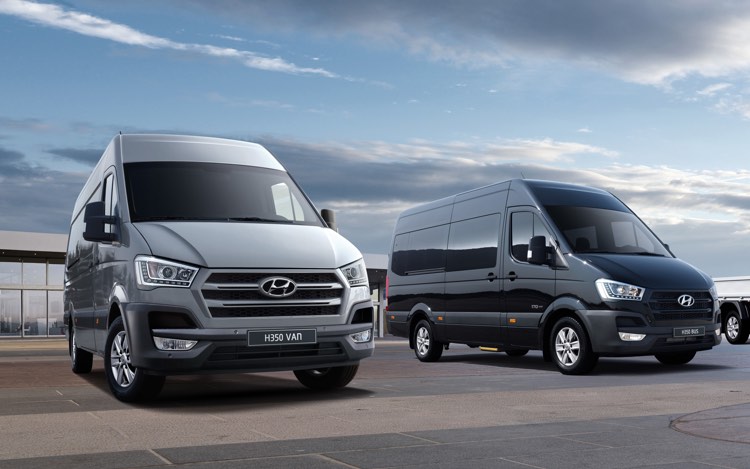 Best Employee Van Shuttle Services in Manila
LXV CARS arranges a van shuttle service and van for rent with a driver in Manila for employees of corporate organizations at competitive rates. We provide professional employee shuttles and excellent car rental services to all types of businesses. Trust us to guarantee your employees travel safely and arrive to work on time every day! You can contact our reservation team on +63917 162 7737. They are available 24/7 for your inquiries to book the perfect minibus, van, or bus to meet the shuttle needs of all your employees.

That's right! Apart from short-term rentals and one-and-done trips, LXV CARS offers employee van shuttle services on long-term contracts. Hiring shuttle vans help reduce traffic and improve the productivity of your employees once they get to the office without hassle. Think about the benefits; with a commuter van catering to them, they'll spend less time worrying about the traffic, and more time catching up on emails while on the way to work. And if you want a WiFi connection, Yes we've got WiFi installed in our employee van shuttle car rental service.

Whether your employees want a dependable ride to work daily or a temporary on-campus shuttle in the middle of construction, LXV CARS will be more than glad to arrange the best circuit for you. Call us today on +63917 162 7737 to speak with our long-term reservation team, and let LXV CARS provide you with a safe and efficient daily employee shuttle van service to your office!
____________________________________________________
VAN RENTAL PRICELIST PHILIPPINES
MODEL
MAX PASSENGERS PER UNIT
DAILY  RATE*
MONTHLY  RATE**
YEARLY RATE***
Toyota Hiace, Nissan NV 350, or similar vans
8
Php 6,000
CONTACT US
CONTACT US
Toyota Alphard
5
Php 12,000

Php 200,000 (2019 Model)

Php 180,000 (2018 Model)

Php 200,000 (2019 Model)

Php 180,000 (2018 Model)

Hyundai H350
8
Php 8,000
Php 140,000
Php 130,000/month
* Inclusive of exclusive use of the car, professional driver, and all expenses. 10 hours of rental. Garage to garage. Metro Manila itinerary.
MONTHLY VAN RENTAL PRICE LIST
| | | |
| --- | --- | --- |
| MODEL | MAX PASSENGERS PER UNIT | MONTHLY  RATE |
| Toyota Hiace, Nissan NV 350, or similar vans | 8 | Php 110,000/month |
** Inclusive of private use of the car, professional driver, 6 days rental per week, 10 hours a day. 
CONTACT OUR LOGISTIC NOW AND ASK FOR YOUR VAN RENTAL QUOTATION NOW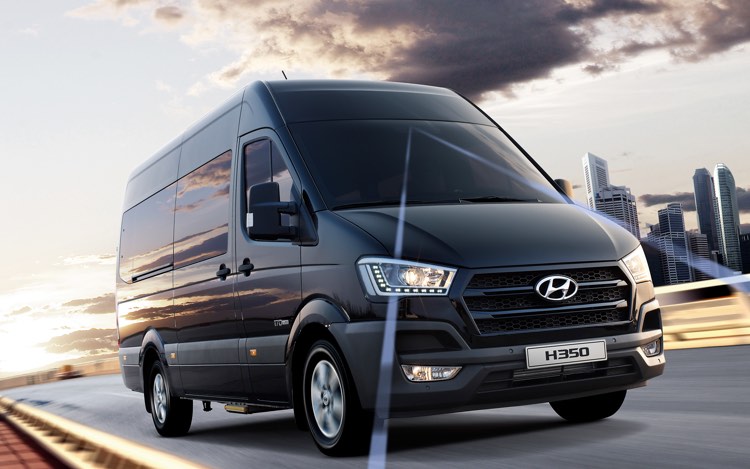 WHY PROVIDING SHUTTLE TO YOUR EMPLOYEES
Employee Benefits
Commuters spend a good part of their income commuting to their workplace and back. On average, they spend 20% of their income and at least two hours a day commuting to work. A van shuttle service for employees would reduce the cost and make the employee transportation experience better. Van shuttle for employees is a less expensive alternative while they can extend mileage. For the employer, it is less expensive than cab alternates and fare reimbursements. Also, the parking space rent gets reduced. It is the employer who pays for the parking facility used by the employees at the office. Providing shuttles simply means lesser employee vehicles and hence reduced parking rents.
Introducing a company van shuttle is a major attraction for prospective candidates. While looking for employment, in addition to the salary package, other points they consider are the modes of travel, distance to be traveled, travel time, etc. In other words, they look at the distance of the office from their place of residence and the time taken to travel. If the company provides a shuttle service, then prospective employees can be much more relaxed about their daily commute. Chances of losing a very good, talented employee get reduced in that case even if the workplace is slightly farther than expected for the prospective employee. Having a commute facility benefits the employees since it saves them money on vehicles and fuel. In addition to this, the organization becomes a 'great' workplace to work in-one that cares about their employees' well-being and convenience.
Increase Employee Well-Being and Productivity
Most bus shuttles pick and drop employees outside major bus depots, metros, etc. Some van shuttle services even pick up and drop employees right at their doorstep. Providing such a car shuttle reduces the employee's traveling stress to a great extent. Employees are spared from driving through the traffic, missing work and health claims, and getting delayed for office due to unexpected traffic snarls. A van shuttle service also provides employees with the opportunity to prepare themselves for the day ahead at the office. They get a chance to relax, check their e-mails, plan the day, catch up on the news, and rest for a while. This preparatory stage will help them transition to the work mode much faster once at the office which may not be so otherwise.
Often, owing to the peak hour traffic, people get delayed to the office. Besides, driving through the jams, waiting at signals can drive you crazy at times. Getting delayed at traffic junctions and missing and reaching late to the office affects the work schedules and deadlines. Van shuttles spare the employees from driving in traffic and make productive use of their time. Needless to say, employees, using the van shuttle service find it easier to reach their workplace in time. This increases the enthusiasm to work among employees. There is increased energy within the team and a well-connected sense of teamwork.
Onboard Amenities
Your employees can be productive on the road with power outlets/charging ports and a WiFi connection which are available on request. Also, your shuttle van can function as a mobile workspace where employees can collaborate to share ideas, prepare for presentations, and get up-to-date industry news while they travel. Our buses have reclining seats which allow you to relax while traveling (these are also available on request).
Brand New Van for rent for Long Term Contracts
For three years of leasing, LXV CARS offers the option to purchase and rent brand new van models. Contact us to set a meeting with our logistic officer.
Let's Get Started!
If you want to rent a bus or van shuttle but don't know where to start, we've compiled a few guides to assist you through your journey. You can start with our complete guide to renting charter buses if you want to discover why charter buses are fantastic for group travel.
If the variety of bus types feels too overwhelming, go through our guide on how to choose the best bus type so you can decide on which bus to rent.
If you're wondering about prices, our rates below will give you an idea of what to expect before you call to get your free, personalized quote.
Contact
Fill in the form and our specialist will get back to you as soon as possible.
LXV Cars Services
List Your Car